Bespoke, Epicurean Adventures
California Wine Country. It's a magical land of rolling hills and valleys; ripe, bursting fruit; and mouth-watering opportunities. There is truly something for every taste – and in a complex world such as ours, that's an incredibly broad spectrum.  That's why at Bloom we've created a culture of curation. We've spent years exploring wine country, discovering all the quiet little boutiques and obscure little vineyards who are doing really special and unique work. When you call on us, we leverage that experience for you, so that we can find you something remarkable. 
Whether you're new to exploring your palate, or have reached what seems to be the edge of the map, we're confident that we can find something that is fresh, exciting, and just for you. We won't cut corners or fill up your time with an endless rotation of wines and experiences that are merely satisfactory. Each experience is hand selected based on your profile. We pride ourselves of our ability to uncover new, unexpected connections that allow our guests to explore the breadth and depth of wine country.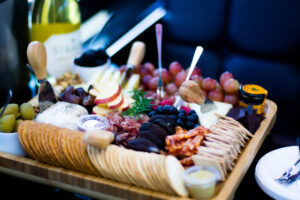 All too often, transportation is just a means of reaching a destination: a way of enduring the time it takes to move from one place to another. We wanted to reframe the entire concept of a journey into one that means much more: to bring our guests on an adventure, but also to transport their very senses away from the grind and into a truly magical land.
With that in mind, we carefully curated and customized our vehicles to cater to every aspect of the experience. More room to stretch. Luxurious cushioning. Roomy aisles. And plenty of room to stash all the treasures you uncover in the rolling hills of Napa and Sonoma.